A gala event calls for formal attire such as a tuxedo for men and a formal gown for women. Attending a gala offers an opportunity to dress elegantly and showcase your personal style.
Whether it's a black-tie or white-tie event, it's essential to choose an outfit that aligns with the dress code specified on the invitation. Consider the event's theme, venue, and location to determine the appropriate attire. It's always better to be slightly overdressed than underdressed for a gala, as it demonstrates respect for the occasion.
Accessorize your outfit with tasteful jewelry, clutch bags, and formal shoes to complete the sophisticated look. By dressing appropriately, you'll feel confident and ready to enjoy the gala's festivities.
1. Decoding The Dress Code
Understanding different dress codes for galas and events can be overwhelming, but it's essential to dress appropriately to make the right impression. Here's a breakdown of some common dress codes to help you navigate your wardrobe choices:
| Dress Code | Description | Tips |
| --- | --- | --- |
| Formal | Semi-formal attire, including elegant dresses or dressy separates | Choose timeless styles and accessorize tastefully |
| Black Tie | Formal evening wear, typically a long gown or dressy cocktail dress | Opt for floor-length gowns if possible and add glamorous accessories |
| White Tie | The most formal dress code, requiring a full-length evening gown or ball gown | Emphasize classic elegance with intricate details and fine jewelry |
| Cocktail Attire | Sophisticated and stylish, often a knee-length dress or dressy separates | Add flair with statement accessories and choose fabrics with a touch of glamour |
Interpreting dress code requirements accurately is crucial to avoid any fashion faux pas. Check the event invitation or website for specific instructions, and when in doubt, it's always better to be slightly overdressed than underdressed. Remember to showcase your personal style within the boundaries of the dress code, ensuring you feel confident and comfortable throughout the gala.
2. Dressing For The Occasion: Women's Edition
When attending a gala, it's important to choose the right gown or dress that will make you look elegant and sophisticated. The first step in finding the perfect attire is to consider the dress code of the event. Gala attire is typically formal, so opt for a floor-length gown or a dress that falls just below the knee. When selecting a gown, pay attention to the color and fabric. Rich, vibrant colors such as deep reds, emerald greens, or royal blues are often a great choice for a formal event. Equally important is the fabric, which should be luxurious and flowing, such as silk or chiffon.
Accessorizing is key to completing your gala look. Choose accessories that complement your dress and enhance your overall appearance. Consider wearing statement jewelry, such as chunky bracelets or chandelier earrings, to add some sparkle to your look. A clutch or evening purse is a must-have to carry your essentials. Finish off your ensemble with a pair of elegant heels that match your dress. Remember, the key is to keep your accessories cohesive and not overpower your outfit.
3. Dressing For The Occasion: Men's Edition
Men attending a gala should aim for an elegant and sophisticated look. When selecting a tuxedo or suit, it is crucial to prioritize the right fit and style. The suit should complement the body shape and be tailored to perfection. Opt for black or navy, as these colors are timeless and appropriate for formal events. Regarding style, a classic single-breasted or double-breasted tuxedo is an excellent choice. Pair it with a crisp white dress shirt and a black bowtie for a polished finish.
When it comes to shoes, black patent leather is the go-to option. These sleek shoes will add a touch of class to your outfit. Complete the look with minimal accessories and keep jewelry to a minimum. A silver or gold watch and cufflinks can elevate the ensemble without overwhelming it. Remember, the key is simplicity and sophistication. So, follow these guidelines to nail your gala attire and make a memorable impression.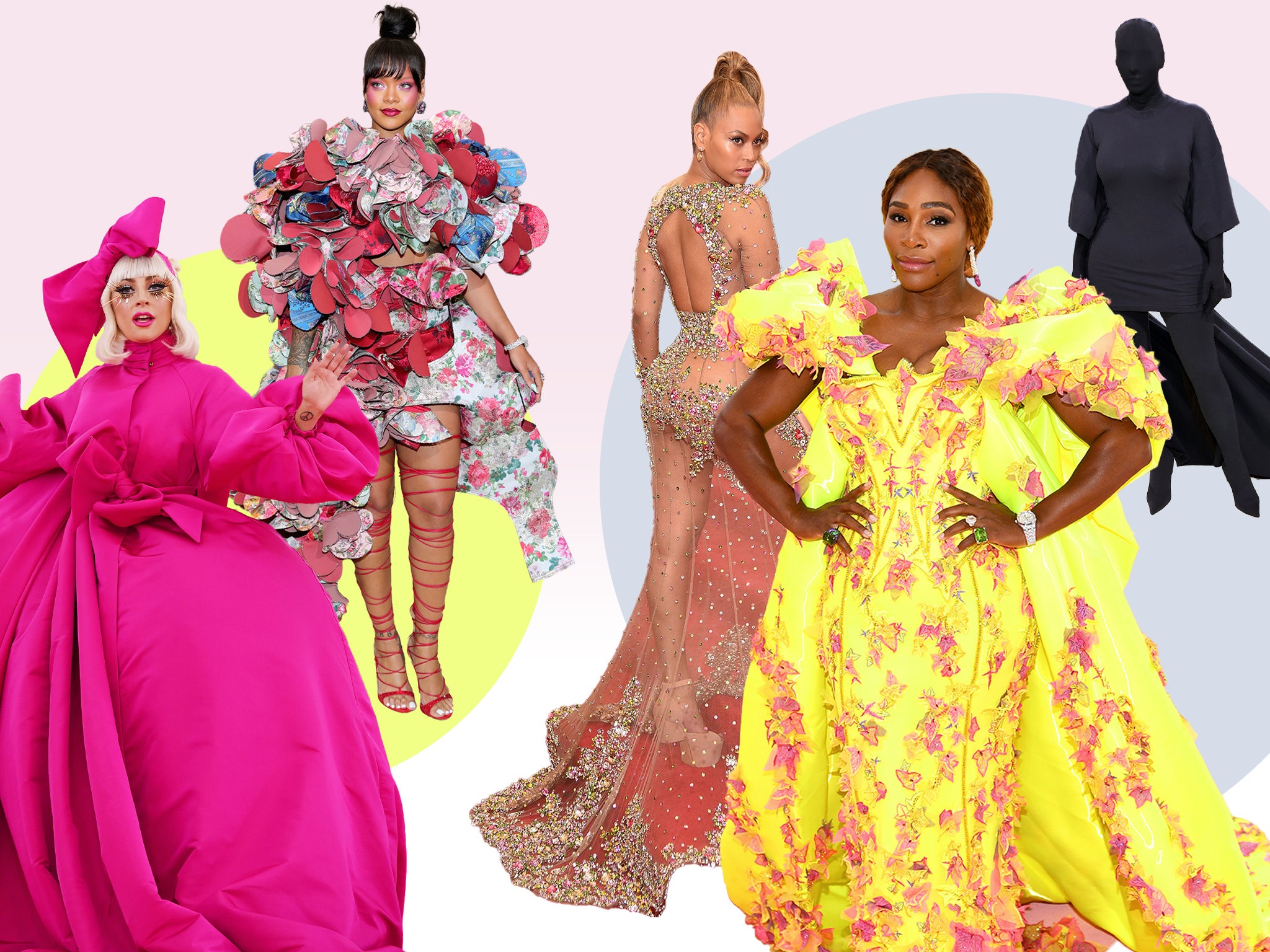 Credit: www.independent.co.uk
4. Navigating Hairstyles And Makeup
Elegant hairstyles that complement formal attire: When attending a gala, it's important to choose a hairstyle that matches the sophistication of your outfit. Updos such as chignons or French twists are timeless options that exude elegance. These styles not only keep your hair off your face but also make a statement. For a softer look, loose curls or romantic waves can add a touch of glamour to your overall appearance.
What makeup look to choose for a gala event:
When it comes to galas, a classic and polished makeup look is the way to go. Opt for a neutral or smoky eye with defined eyeliner and mascara to make your eyes stand out. Pair it with a bold or nude lip, depending on your personal preference and dress color. Remember, balance is key – if you go for a bold lip, keep your eye makeup minimal, and vice versa.
Tips for long-lasting hair and makeup throughout the night:
To ensure your hairstyle and makeup stay intact throughout the gala, consider using long-lasting products and techniques. Apply a primer before your makeup to create a smooth base and help it last longer. Set your makeup with a setting spray to lock it in place. For your hair, use a strong-hold hairspray or hair gel to keep it in place. Carry some hairpins, bobby pins, or a small hairspray bottle with you for any touch-ups needed. Additionally, avoid touching your face or hair too much to prevent smudging or losing the hairstyle's neatness.
5. Adding The Finishing Touches
When attending a gala, it's essential to pay attention to the finishing touches to complete your look. Choosing exquisite jewelry is key to enhancing your ensemble. Opt for statement pieces like chandelier earrings, stacked bracelets, or a dazzling necklace to add a touch of elegance and sparkle to your outfit.
Another essential accessory to consider is the clutch or handbag you carry. It should complement your attire and be spacious enough to hold your essentials. Look for a stylish design that balances functionality and aesthetics.
Lastly, selecting the right shoes is vital in completing your gala look. Consider the dress code and the overall style of your outfit when choosing between heels, flats, or sandals. Comfort, along with style, should be your priority to ensure you can gracefully walk and dance throughout the event.
6. Keeping It Stylish: Dos And Don'ts
6. Keeping it Stylish: Dos and Don'ts
Choose an outfit that is appropriate for the dress code of the gala. Research the event and understand the level of formality expected.
Opt for classic and timeless pieces that reflect elegance and sophistication. Avoid overly trendy or flashy clothing.
Ensure your outfit fits well. Tailor it if necessary to create a polished and well-put-together look.
Add tasteful accessories to complement your outfit. Consider statement jewelry, a stylish clutch, or a chic pair of heels.
Pay attention to grooming and personal hygiene. Have a well-maintained hairstyle, clean nails, and fresh breath.
Avoid common fashion mistakes at galas:
Mistakes to Avoid
Wearing clothes that are too revealing or inappropriate
Overloading on accessories or wearing too many conflicting patterns
Ignoring attention to detail, such as wrinkled clothing or scuffed shoes
Practice good posture and carry yourself with confidence.
Engage in polite and respectful conversation with other attendees.
Avoid excessive drinking or other behavior that may compromise your composure.
Enjoy the event while remaining composed and respectful.
Remember, the key is to look stylish, feel comfortable, and represent yourself well at the gala.
7. Finding The Perfect Outfit On A Budget
When attending a gala, it is important to look stunning without breaking the bank. Here are some tips for finding the perfect outfit on a budget:
Shop smart: Look out for sales, discounts, and clearance racks. Online shopping platforms often offer various promotions and deals.
Consider rental options: Renting a gown or tuxedo can be a cost-effective solution. There are many dedicated rental services available that provide high-quality outfits for a fraction of the price.
Borrow from friends: If you have friends who have attended galas before, consider borrowing a dress or suit from them. This way, you can save money while still looking elegant.
Shop vintage: Vintage stores or thrift shops can be treasure troves for finding unique and affordable outfits. Be open to exploring different styles and eras.
Accessories can make a difference: Opt for statement jewelry or a stylish clutch to enhance your outfit. By focusing on accessories, you can elevate a simple dress or suit.
Take advantage of sales: Keep an eye out for seasonal sales or special promotions at your favorite stores. Planning ahead and buying in advance can give you better deals.
Sew your own: If you have sewing skills, consider making your own outfit. Not only will it be tailored to your preferences, but it can also save you money.
By following these tips, you can find the perfect outfit for a gala on a budget without compromising on style.
8. Dressing Confidently And Being Yourself
When attending a gala, it's important to dress confidently and be yourself. Embrace your individual style while still adhering to dress codes. Here are some tips to feel comfortable and confident in your outfit:
Choose clothing that makes you feel good and reflects your personal style.
Opt for pieces that fit well and flatter your body shape.
Experiment with colors, patterns, and textures to add visual interest.
Accessorize thoughtfully to enhance your overall look.
Wear shoes that you can walk and stand in comfortably throughout the event.
Remember that confidence is the key to rocking any look. When you feel good in what you're wearing, it will show and make a lasting impression. Embrace your unique style while still adhering to any dress codes or guidelines, and you're sure to turn heads at the gala.
Frequently Asked Questions Of What To Wear To A Gala
What Is Acceptable To Wear To A Gala?
For a gala, it's best to wear elegant and formal attire. Opt for a long gown or a tuxedo. Choose colors like black, navy, or deep jewel tones. Add accessories like jewelry, heels, and a clutch. Make sure your outfit is comfortable and fits well.
What Should A Woman Wear To A Gala Dinner?
For a gala dinner, women should wear elegant and formal attire such as a floor-length gown or a sophisticated cocktail dress. Opt for high-quality fabrics and stylish accessories to enhance the look. Choose classy, comfortable heels and consider adding a touch of glamour with statement jewelry.
What Is Gala Attire And Etiquette?
Gala attire refers to formal clothing worn at special events. It usually includes elegant dresses or suits with formal accessories. Etiquette for galas involves following dress codes, showing respect, and practicing proper behavior such as being polite, punctual, and attentive.
What Is Semi Formal Attire For A Gala?
Semi formal attire for a gala typically means dressing in a polished and sophisticated manner. Opt for a tailored suit or a dress with refined accessories, such as a tie or a clutch. It's important to look sleek while maintaining a sense of elegance.
Conclusion
In the midst of planning for a gala, choosing the perfect outfit is crucial. By considering the theme, venue, and dress code, you can ensure that you make a lasting impression. Remember to opt for elegant and sophisticated attire while still expressing your personal style.
Investing time in finding the right outfit will pay off as you enjoy the event with confidence and style.